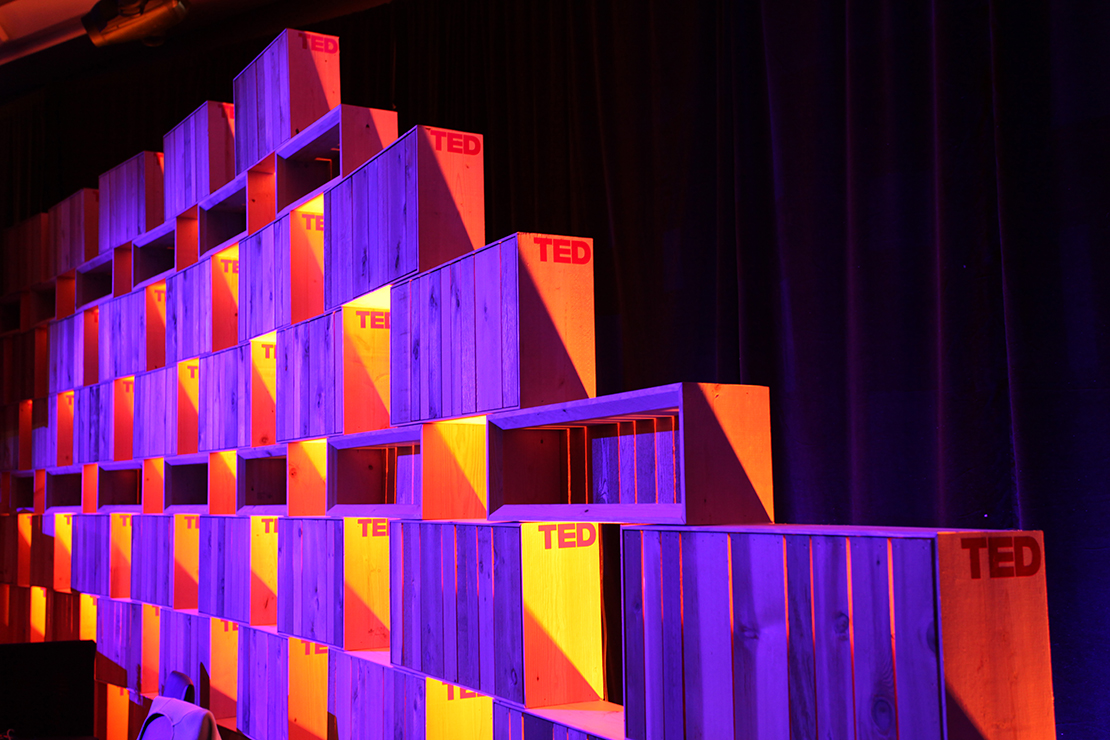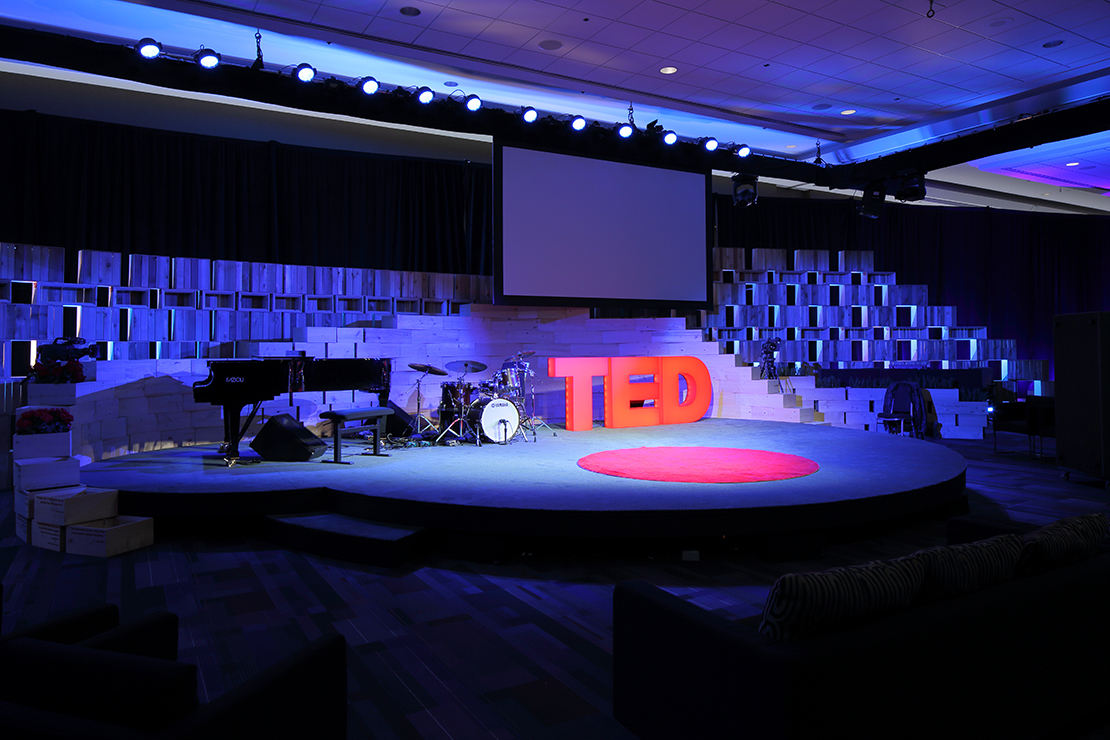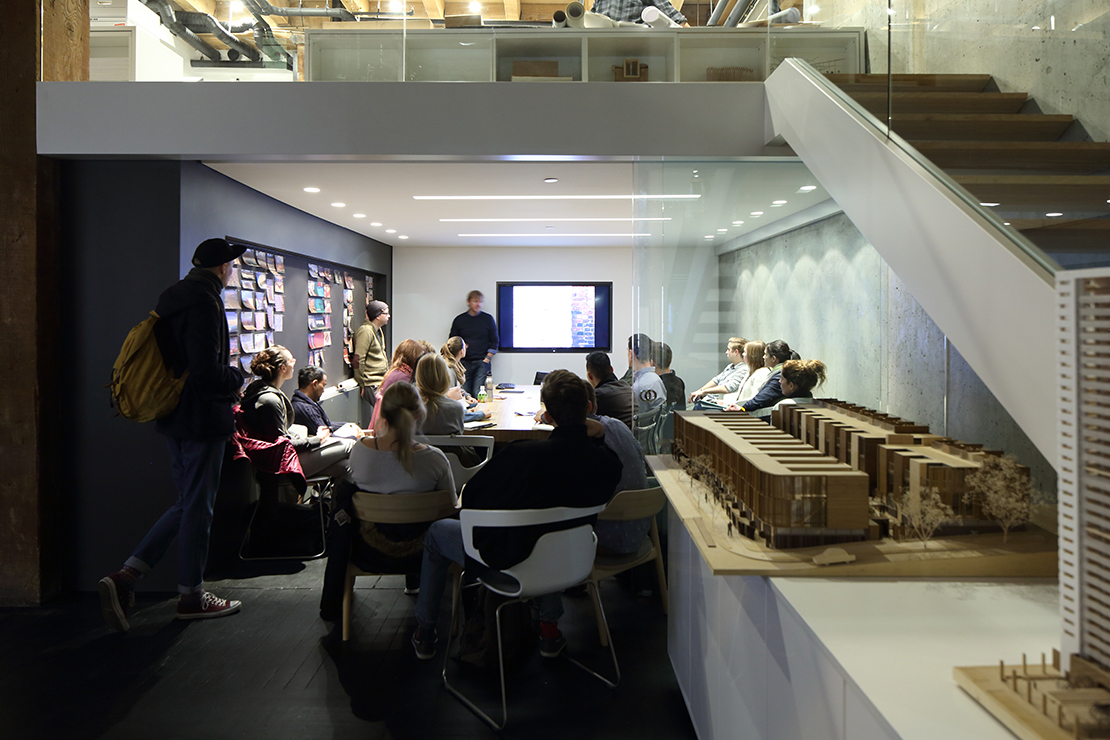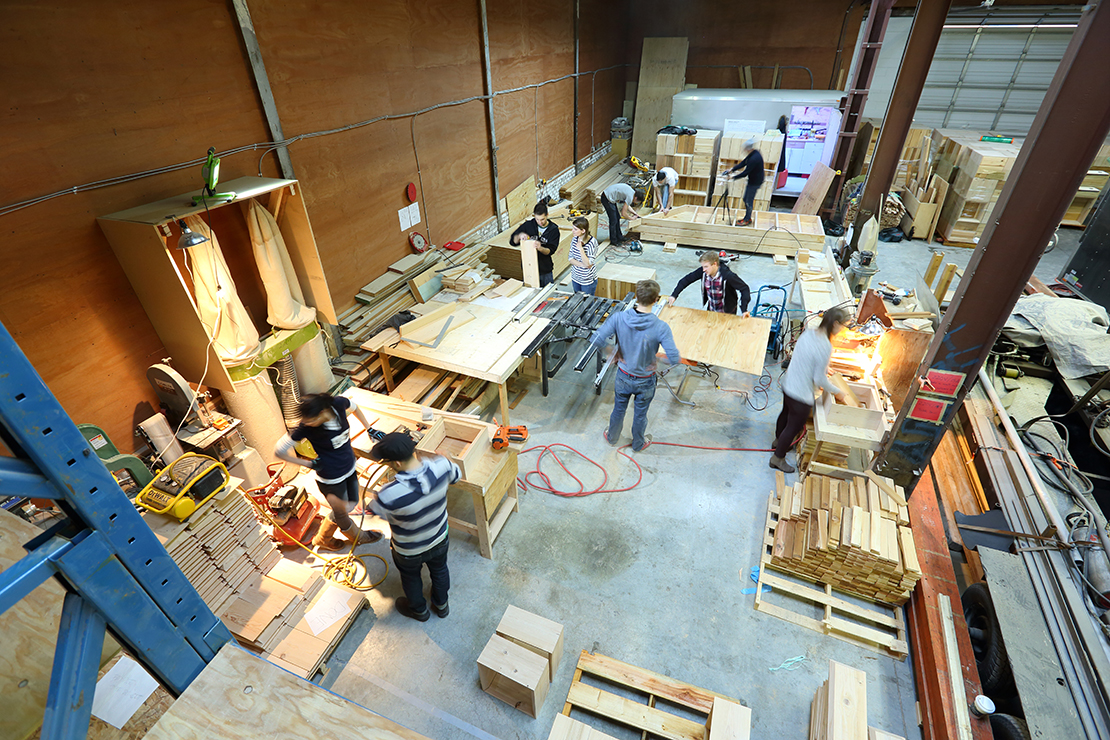 TED THEATRE
A group of 23 architecture and interior design students from the University of British Columbia, Kwantlen Polytechnic University, and British Columbia Institute of Technology spent 8 weeks designing and building the TED Community Theatre Stage. Their concept was to build 400 planter boxes with donated wood from BC forests. The planter boxes were easily assembled as building blocks for the stage and backdrop. After TED 2014, they were donated to school programs and non-profits in Vancouver to encourage the growing of plants and the sharing of ideas.
Each planter has a TED talk quote, which, when spread throughout our community, will literally become the 'ideas worth spreading,' connecting our communities back to the incredible talks that have taken place over the past 30 years. Some planters were filled with saplings from BC forests. The GPS coordinates of these saplings are tracked by foresters, to ensure that the sourced pine cones are returned back as offsprings to their origin. Some planters held flowering plants from our region to decorate the stage with warmth and colour. The flowers show us how the stage will be used after the conference as planter boxes, and as a source of learning and growing in our communities.
The story of wood from source to replenishment and longterm carbon sequestration is worth telling. We are privileged to work with the incredible materials grown by the sun; it only takes 3 seconds to rebuild this stage in North America. The TED Community Theatre Stage is a collaboration of material, financial and intellectual resources, with wood donated by Interfor, and the class funded by FII (Forestry Innovation Investment). The stage weaves a beautiful experience for TEDsters through design, and provides a legacy use of 'ideas worth spreading'.
INSTRUCTORS
Michael Green, MGA | DBR Founder and Course Instructor
Eric Karsh, Equilibrium | DBR Director and Structural Engineering Instructor
TEACHING ASSISTANTS
Sindhu Mahadevan | Project Coordinator
STUDENT TEAM
Andrew Heneghan
Andrew Tomchyshyn
Basia Opiol
Beatriz Oliva
Beverleigh Foster
Brent Wiebe
Chad Stewart
Chantelle Grills
Chris Huxtable
Daniel Nguyen
Emily Seider
Fiona Jones
Gourav Neogi
James Munns
Jochem Moerman
Kelsey Reddekopp
Lauren Ritz
Mingyue Zhang
Nikolai Kuchin
Ryan Arnold
Sahra Samnani
Sarah Burns
Sascha Eagleton